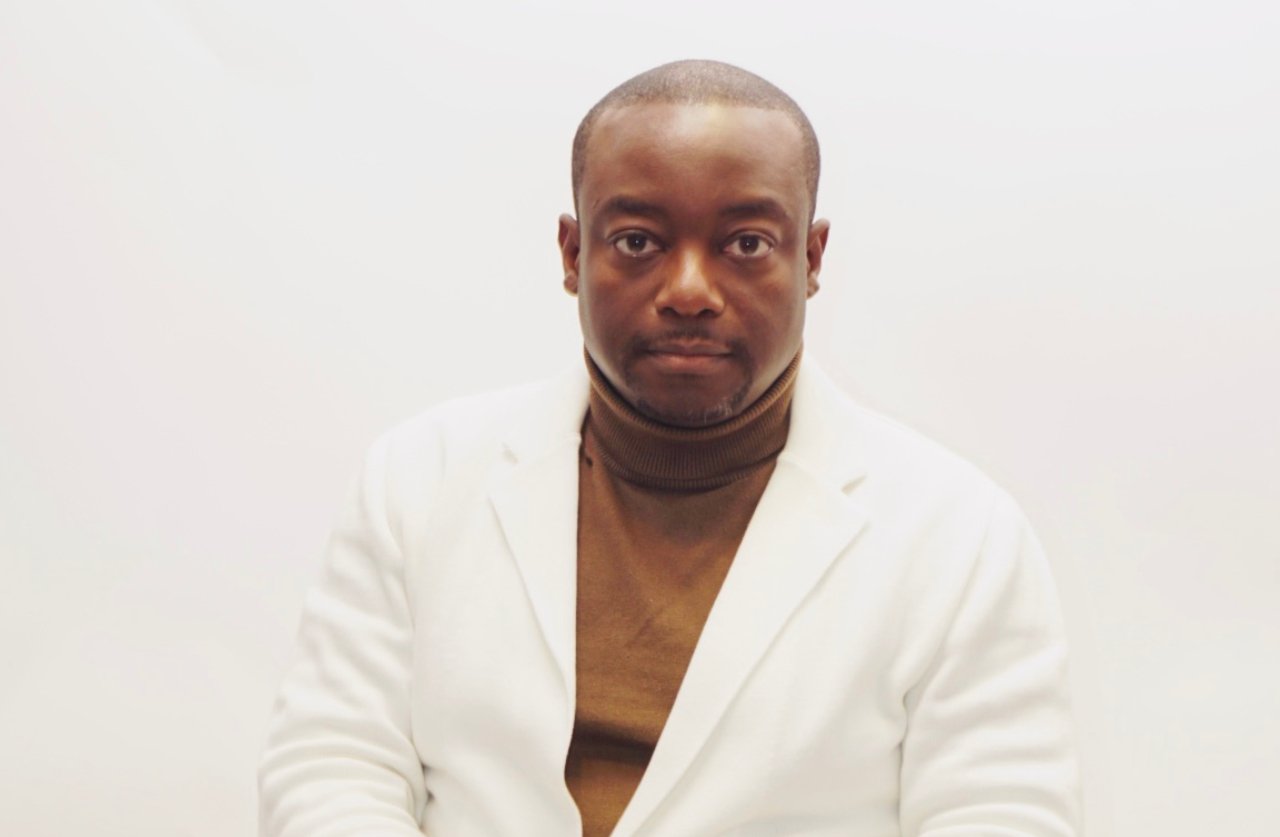 Passion Vista is dedicated to sharing the inspiring stories of some of the most revered men leaders from around the globe whose long list of achievements is just a sliver of their magnanimous careers. With the highly-anticipated "Men Leaders 2022" issue, Passion Vista pays tribute to these exceptional individuals and their passion journeys. So join us as we celebrate the achievements of these disruptors and be inspired by their resilience, drive, and unwavering commitment to excellence.
Michael Ede's global success is the stuff dreams are made of. His story, both interesting and inspiring, began in the African country of Nigeria.
Michael fell in love with sports, particularly football, at a very young age. However, he was an outstanding student and maintained the tenuous balance of never letting sports distract him from academic success. His burgeoning interest in science evidenced this versatility and focus as he matriculated at the University of Jos in Nigeria and attained a Baccalaureate in Biochemistry with Honors. In the quest for greener pastures, he relocated to the UK to further his studies and raise a family. He tempered his natural talent with formal education, earning an MBA from Manchester Metropolitan University Business School, UK.
Despite his scientific talents, Michael became interested in business and entrepreneurship since his MBA specialisation was in strategy, entrepreneurship, and international business. He began work as a consultant, quickly building a reputation as an insightful, driven, and highly skilled addition to teams at many companies. As he gained valuable experience and skills, he began to illustrate just how versatile he is, consulting in several different industries, managing projects, and accruing bona fides as a heavy hitter in IT.
In 2013, he formed Maigmike Consulting to leverage his multi-industry experience more directly. As the Founder, CEO and Managing Director, Michael leads his business and management consulting firm in transforming individual and organisational business performance. With experience spanning more than 2 decades, he has worked for some of the world's biggest financial institutions, biopharma giants and consulting firms.
Yet, he always harboured his childhood dream of football. Combining his passion for the beautiful game with his business acumen, Michael founded Uplift11 Sports in September 2020. As one of the UK's fastest-growing sports talent management agencies, Uplift11 Sports has built a reputation for sound strategy, revolutionary thinking, and dogged dedication to the careers of the players it manages.
The global success of both firms has catapulted Michael to the big league. A Public Figure in the UK today, Michael is a talented entrepreneur, business polymath, writer, football agent, project manager, mentor, and investor, all rolled into one.
"Becoming my own boss is one of my greatest professional achievements. Having to run multiple businesses concurrently is challenging but surreal. Getting married to my lovely wife – Sarah Ede and having 2 beautiful kids – my daughter, Anne Elizabeth and my son, Jason Asher-Michael, is one of my greatest personal achievements. I also take pride in having become a Forbes Business Council member. Finally, having 2 books (#Enigma – my Autobiography and One Shot – an Anthology of my articles) ready for publishing is a testament to my persistence and hard work."
Michael is a thorough advocate of 'One Shot' – an opportunity that demands you step out of your comfort zone and go on the journey of discovering your true self, finding your purpose, testing your full potential, and seeing where you will stand in the future. That one shot, at first sight, might feel very challenging, but when you experience it, it shifts your life's spectrum by 360 degrees and fills your mind with the utmost determination that will aid you in constantly standing tall and standing out anywhere in this world.
Michael has been instrumental in boldly envisioning, realising, and validating his aspirations to shape and transform the future of the next generation. What is his secret for overcoming challenges? "A few entrepreneurs, led by their drive and skills, have found freedom in avoiding pigeonholes. Instead, they cast a wide net, letting their interests dictate where they apply themselves, and finding influence, success, and meaning thereby. This case study highlights me as such an entrepreneur." To know more about Michael, check www.passionvista.com or to nominate email, [email protected]